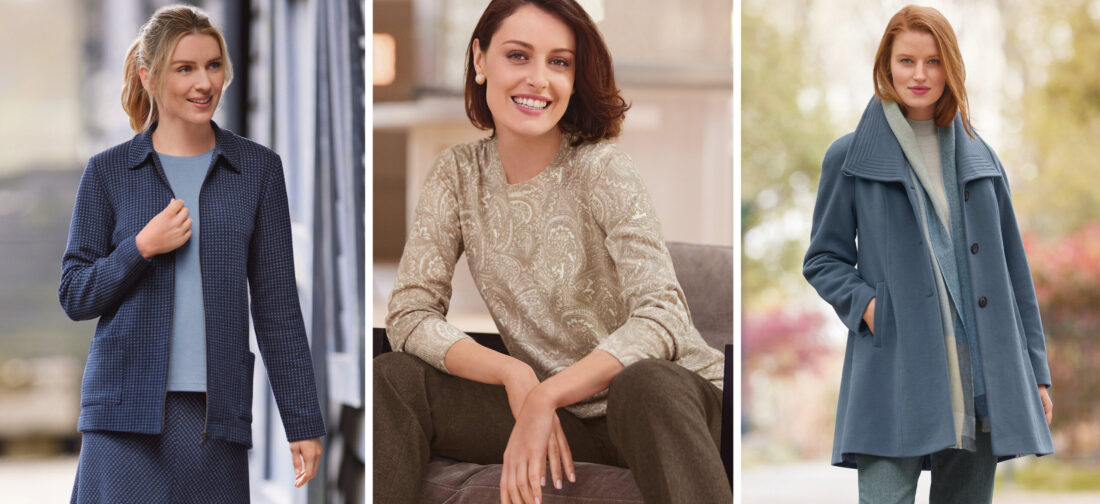 If you're unsure of which items to add to your wardrobe from our autumn 2021 collection, our buyers have shared their favourites to help you decide...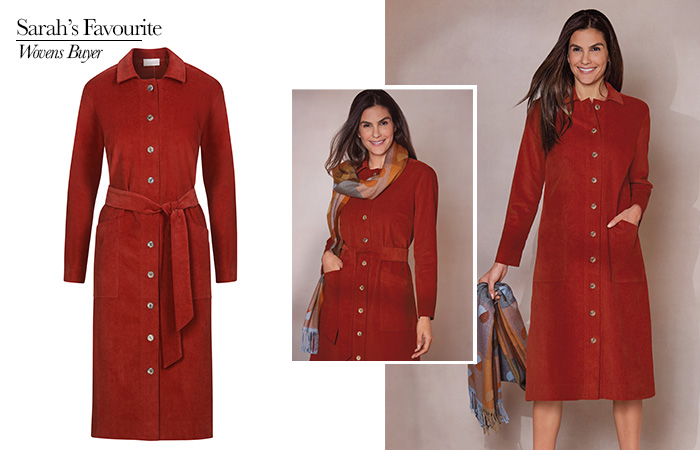 My favourite piece for this season is our super soft cord dress in a lovely rust hue. I love this shade as it beautifully communicates the colours of autumn. I also love the relaxed contemporary style which is perfect for all occasions. The dress looks stunning without the belt, offering a comfortable and flattering look. If you want to enhance your waist, style it with the matching belt.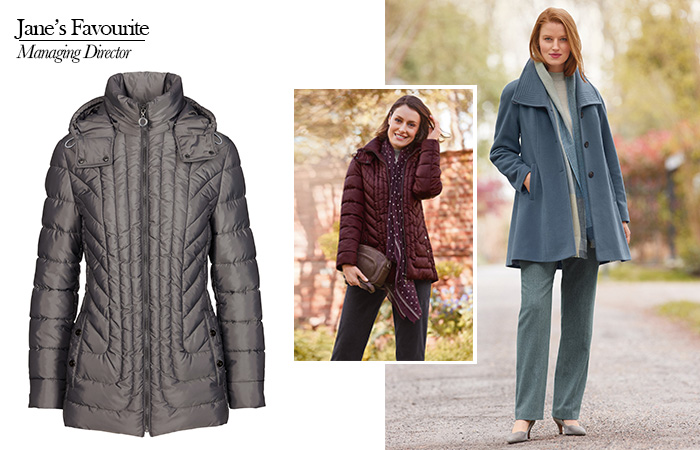 Autumn to me is about investing in timeless key foundation pieces that will perfectly take you through the season in style. Using lighter weights to layer up work really well at this time of year. Formal and casual coats are wardrobe linchpins designed to last for many years and the perfect finishing pieces to wear through the colder months. For a sleek and stylish look, my favourite is the relaxed fully lined wool blend dusk blue swing coat with a flattering flare and distinctive top-stitch detail. Alternatively, for a more casual look, opt for our cream-coloured quilted coat or our stunning coat available in two versatile colours, aubergine, and slate.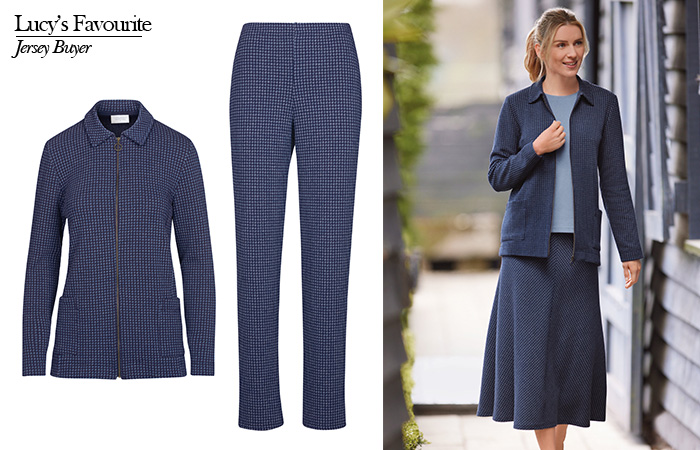 Our matching checked jersey set, including skirt, trousers and jacket in gorgeous calming blue shades, are my favourites for this season. They are perfect for autumnal weather and look stunning paired with our blue mélange top. It can be worn as a top-to-toe outfit or split up with plain trousers or a top you may already have in your wardrobe.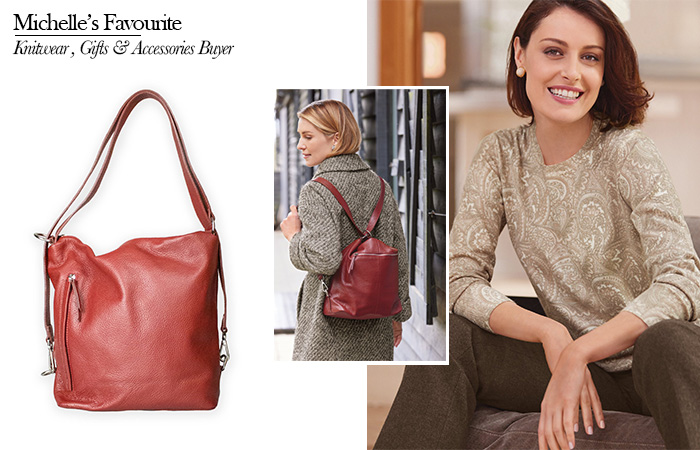 My favourite has got to be the current front cover lux Italian merino blend paisley print jumper. I wanted elegant neutral paisley to work in the range so spent time with the Italian supplier sourcing beautiful paisley imagery, typically Italian in look from marble carvings to interior patterns and came up with this super elegant colourway and design. I think it's a really good trans-seasonal piece taking you from the cooler autumn days into winter layering up the look. This jumper is such an easy neutral to add to your wardrobe.

This beautiful leather bag is made in Venice and is so practical. It can be worn as a shoulder bag or simply pull the straps and it converts to a rucksack, a little bit of Italian ingenuity! In a gorgeous Ruby red colour, perfect for adding a pop of colour to your outfit to brighten it up.
Which is your favourite piece from our autumn 2021 collection? Let us know in the comments below...