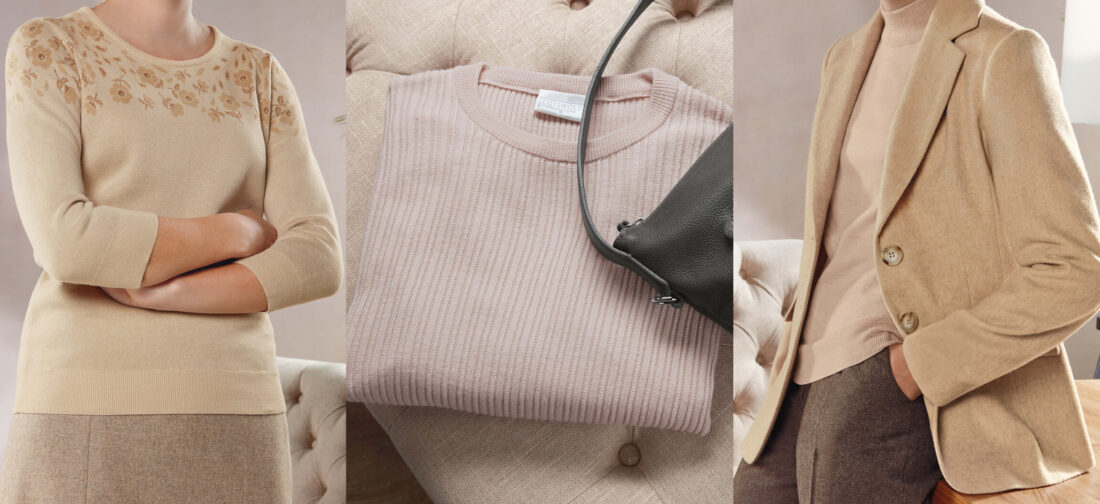 If you're unsure of which items to add to your wardrobe from our Autumn 2020 collection, our buyers have shared their favourites to help you decide...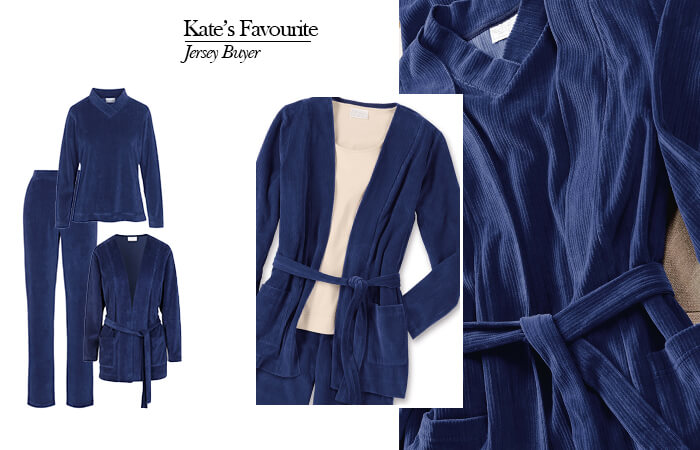 Our soft ribbed velour separates in gorgeous navy are the ultimate loungewear indulgence. Each piece is superbly soft, comfortable and perfect for lounging. For a coordinated look, our pull-on velour trousers would look great paired with the matching top. Alternatively, team our matching velour cardigan and trousers with our pima scoopneck jersey top for a different look.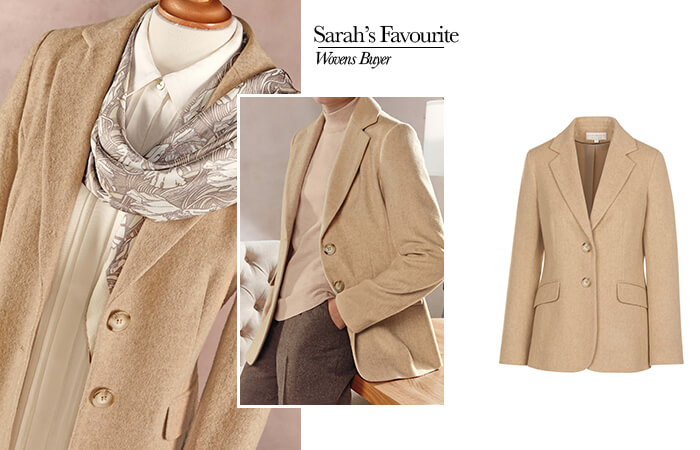 My favourite piece from the Autumn collection is our go-to classic blazer which is the perfect finishing piece for many occasions. This chic and smart tailored jacket in a muted soft complementary tone is a must-have for every wardrobe. The style itself is timeless and can be worn now and later into the cooler months. It would look wonderful over almost any of your existing pieces in your wardrobe, whether it's a skirt or trousers.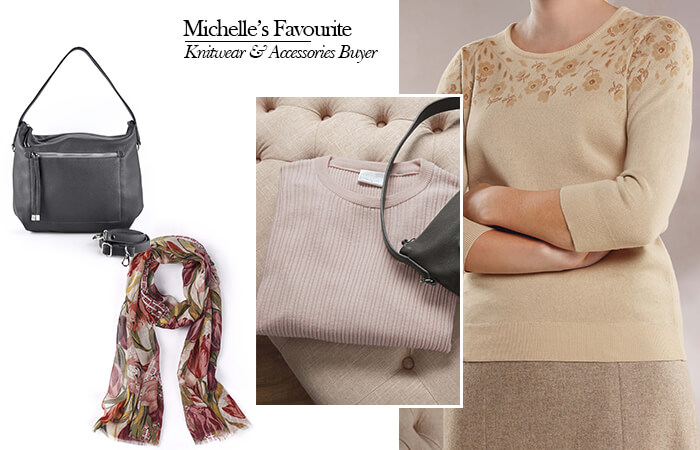 Working closely with our supplier, we created a soft neutral palette with tonal flowers sitting around the yoke of this three-quarter sleeve top. I love the scattered flower design on our jacquard floral jumper. As it is made in soft combed cotton, it is bound to be a popular addition to your wardrobe to wear throughout autumn and into spring.

Using top-quality Italian spun merino wool, our beautiful textured top was created for your wardrobe. Using fine rib and cable in the design, it is an elegant and essential piece!

This gorgeous soft leather handbag is made by a family Artisan craftsmanship in Venice. A great colour to complement many of our Autumn/Winter looks in the collection as well as your own collection at home. It is fully lined with inside pockets and has a useful exterior pocket too.

This lovely scarf is made in Italy on the shores of Lake Como and the blend of wool and silk is both luxurious and warm. I love the elegance of the design and soft blends of tonal colour throughout the print.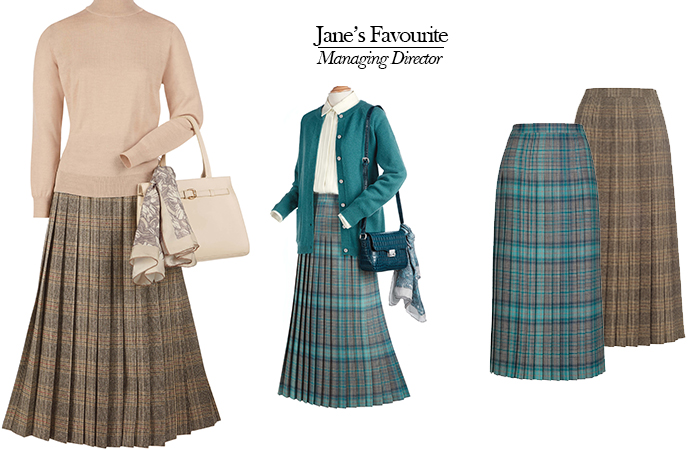 My favourite garments are our two checked pleated skirts as they are a great investment and key foundation pieces in an autumn /winter wardrobe. I love how our classic pleated skirt is lifted by a shot of bright teal colour contrasted with subtle greys creating a bolder statement in a classic style. This beautiful piece also demonstrates our support and commitment to the British textile and clothing industry as the fabric and garments are manufactured in the UK. Our lovely heritage skirt works wonderfully when paired with our lambswool raglan cardigan and tuck front blouse. Alternatively, our stunning Italian tweed pleated skirt in shades of brown with on trend graphic checks looks fabulous paired with our merino turtleneck and British-made silk print scarf.
Which is your favourite piece from our Autumn collection? Let us know in the comments below...