Looking for a timeless addition to your outfits? Welcome our superb Boucle Jacket to your wardrobe.
What is Bouclé?
The French word 'bouclé' is defined as 'curled' and this fabric has a distinctive style due to its looped and bobbly texture. Traditionally formed with wool, this specific fabric can be made from fibres such as cotton, silk, linen and polyester.

History of Bouclé:
It is not uncommon to spot members of the royal family and world leaders dressed in bouclé, giving these prominent figures within our society a polished, high-quality look for their special outings. This stunning fabric's popularity came to rise on the 1940's, where architect Eero Saarinen crafted a womb chair out of bouclé fabric, creating a comfortable, relaxing and luxurious piece of interior. It wasn't until the 1950's where the iconic Coco Chanel gave bouclé a whole new name, forming classic, timeless and striking collections that have truly stood the test of time. This had paved the way for thousands of designers today and this fabric is still a staple helping to achieve comfort, luxury and style for each seasonal wardrobe.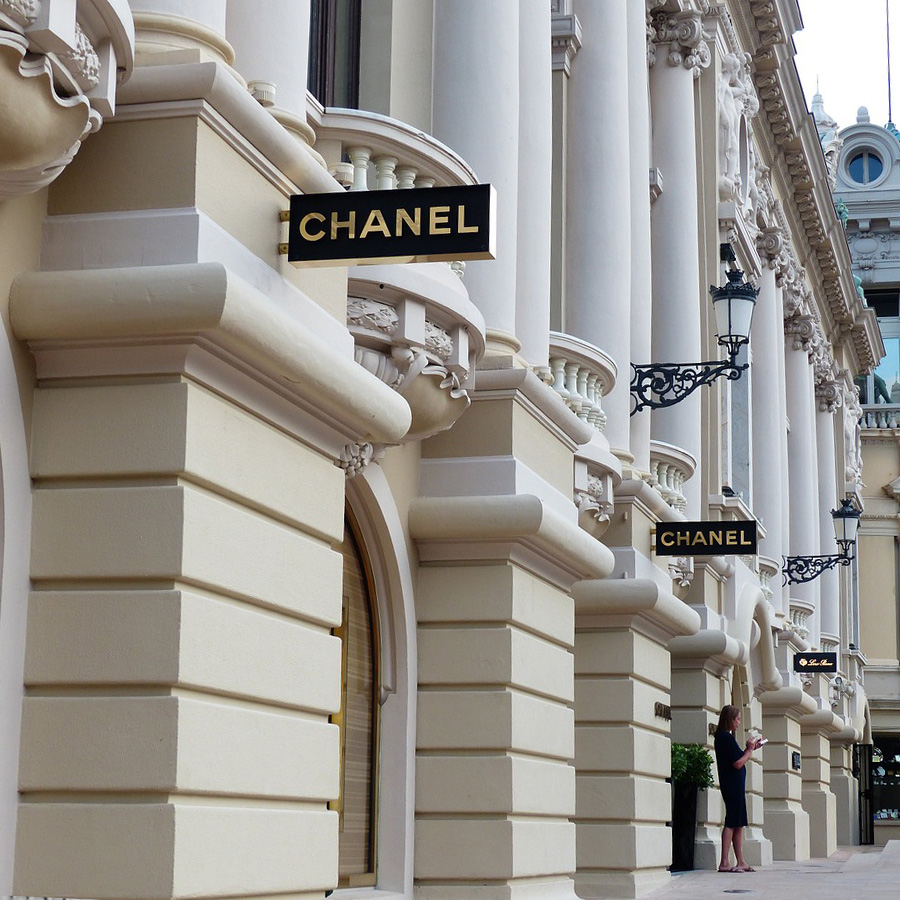 Why do we love bouclé?
This fabric is famous for giving each look a refined lift, due to the status it gained in the 50's. Considered a luxurious fabric, we have chosen bouclé to inject quality into each of our collections, achieving timeless wardrobe staples for our customers to enjoy for years to come. Along with its style, it's a very durable and reliable fabric to select as a layering piece, along with delightful soft-to-skin qualities.
As well as its famous history, bouclé is ideal for the transitional season due to its insulating qualities and achieves the best in chic layering for your upcoming wardrobe. As we expect the weather to cool off a touch, reach for this journal's fabric feature to ensure smart layering for the season ahead.
Our designers have specifically selected a sophisticated and versatile shade of navy for this jacket, to ensure that throughout the imminent months, both your casual and formal outfits are completed with classic and timeless style. Featuring traditional and contrasting gold buttons, rounded neckline and gentle body shaping, this piece will flatter your silhouette, along with providing you with essential warmth for the chiller evenings and cooler months ahead.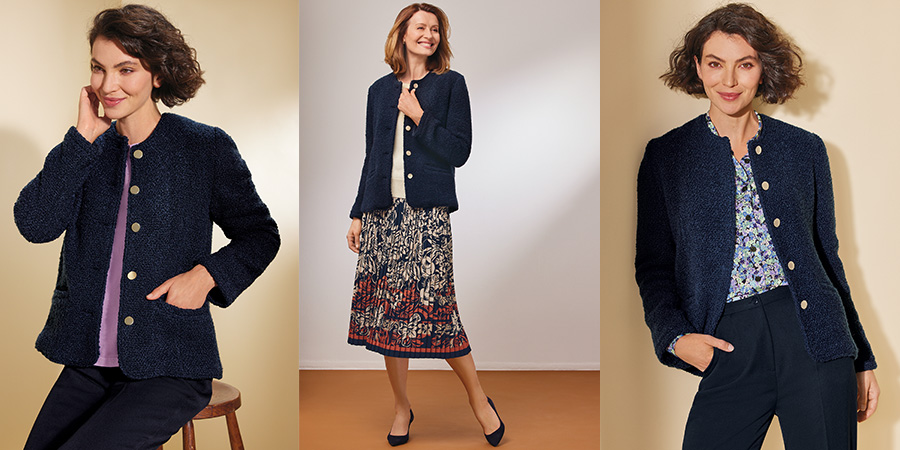 Proving to be a popular choice amongst our customers, be sure to shop this piece while stocks last!