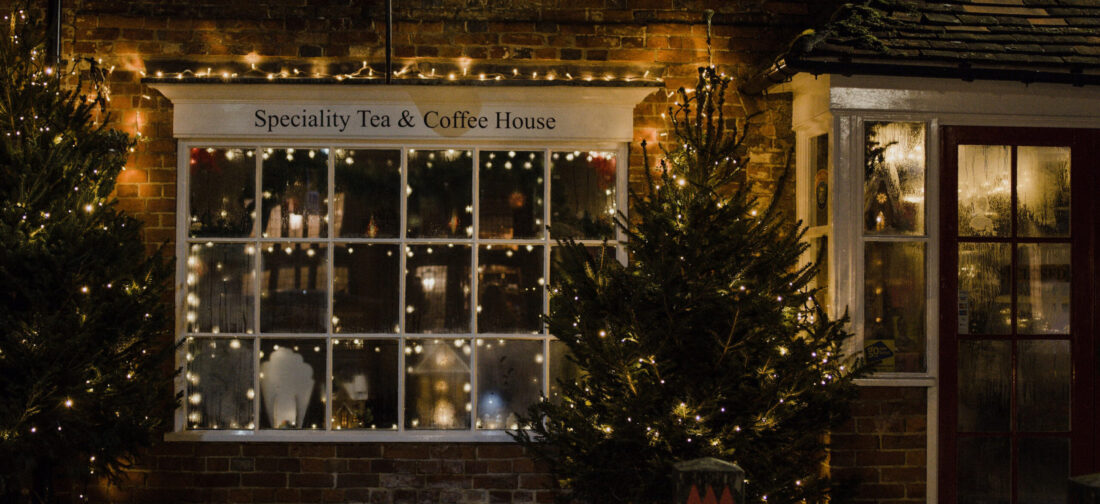 Dogtooth Coat
Our popular Dogtooth Coat is the star of this week's journal. Here at Cotswold Collections, we want to create looks that are not only striking but versatile. With the approach of the colder months, we wanted to show you just how easy this beautiful piece is to style for any occasion you have lined up. From everyday looks to the party look of the year, your options are endless. Not only is this piece completely traditional, but the high-quality fibres and craftsmanship ensure this piece will move forward with you year after year.
Enhance Your Everyday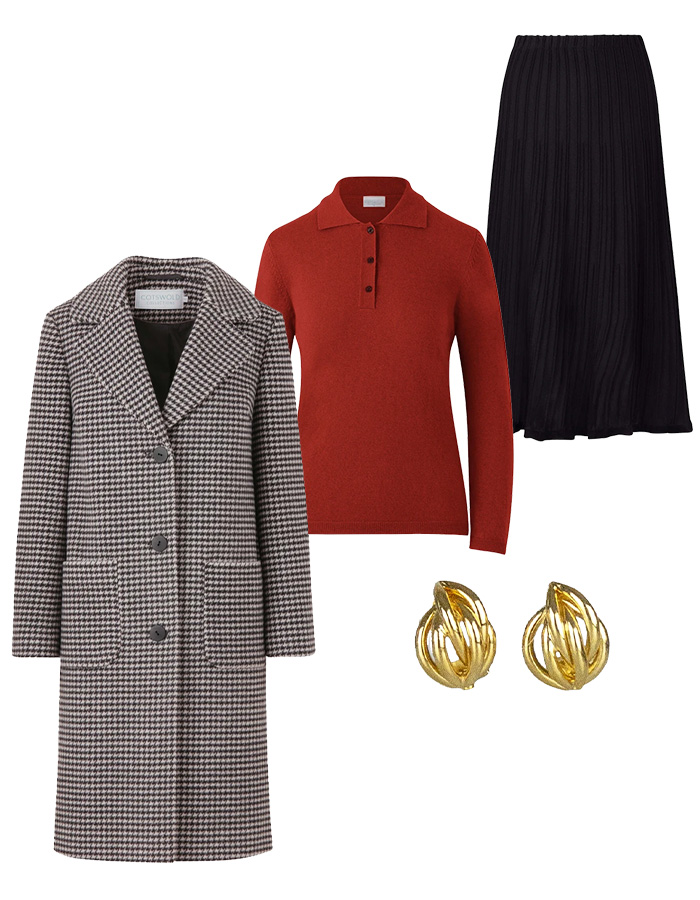 This look offers the best in quick and casual styling. Our elegant and breathable Black Italian Knit Skirt comes in the most classic shade of all, so this can be easily paired with almost anything. To showcase a sophisticated pop of colour, pair this look with our seasonal Rust Polo Neck Top. This everyday piece gives the skirt a casual flare and is perfect for replicating the palette of the season. Accessorise with our Gold Italian Clip Earrings to achieve simple styling, and complete the outfit by topping off with our Dogtooth Coat.
Chic for the Coffee Run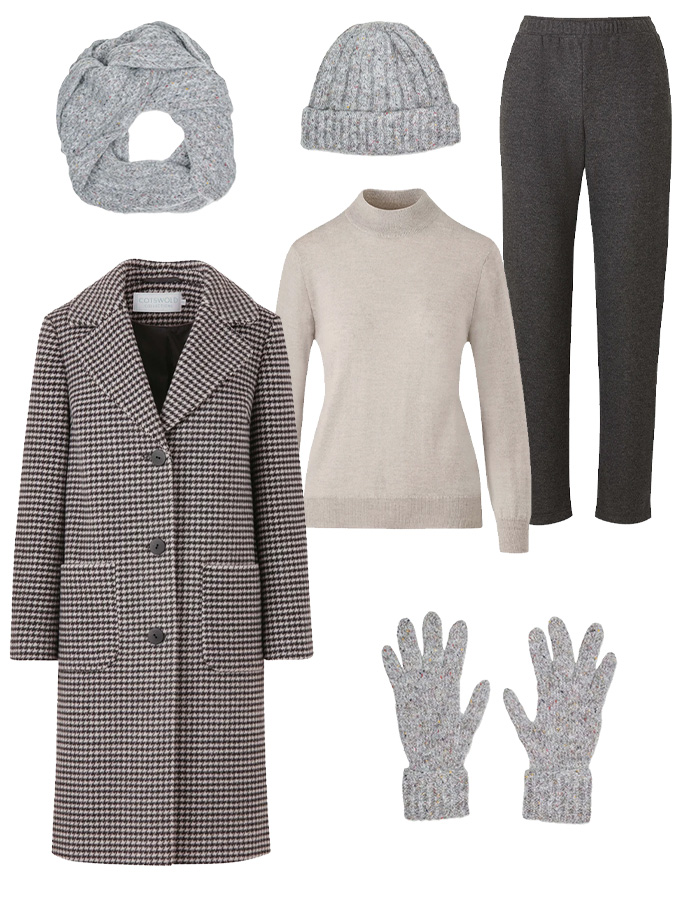 Whether you're grabbing morning coffee to go or having an afternoon sit down treat, comfort is key. The casual and relaxed garments of this piece ensure that feeling comfortable is the main priority. However, the wool smart check weave and traditional tailoring of the coat create an effortlessly polished look. Pair our Grey Brushed Jersey Trousers with our Grey Merino Turtleneck to achieve a perfect blank canvas for this coat. If the weather is a little chillier, wrap up with our matching Grey Textured Alpaca Blend Hat, Scarf and Gloves. Finish this all-grey look with its sister shades of white and black with our Dogtooth Coat.
Stroll Through The Winter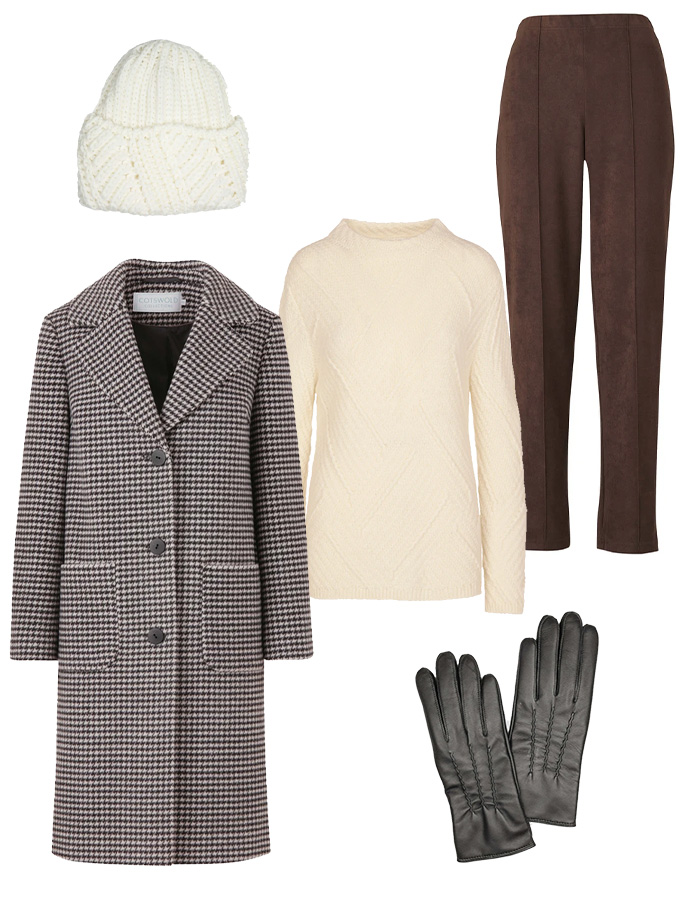 Nothing beats the fresh crisp air. We saviour the time when the air feels pure and the ground crunches from the frost. But with this beauty, comes the cold and our Dogtooth Coat is one of our most warming pieces due to its fantastic wool blend. Layer up with our insulating Brown Faux Suede Trousers. This is a truly durable piece that's created for the cold and offers chic styling simultaneously. Match this piece with our versatile Textured Alpaca-Blend Jumper that provides upper body warmth as well as additional neck warmth.  For the extra chilly days, our Snowdrop Textured Knit Hat and Black Leather Gloves are the ideal accessories for layering. As always, complete the look with our Dogtooth Coat to tie everything together.
Complete Sophistication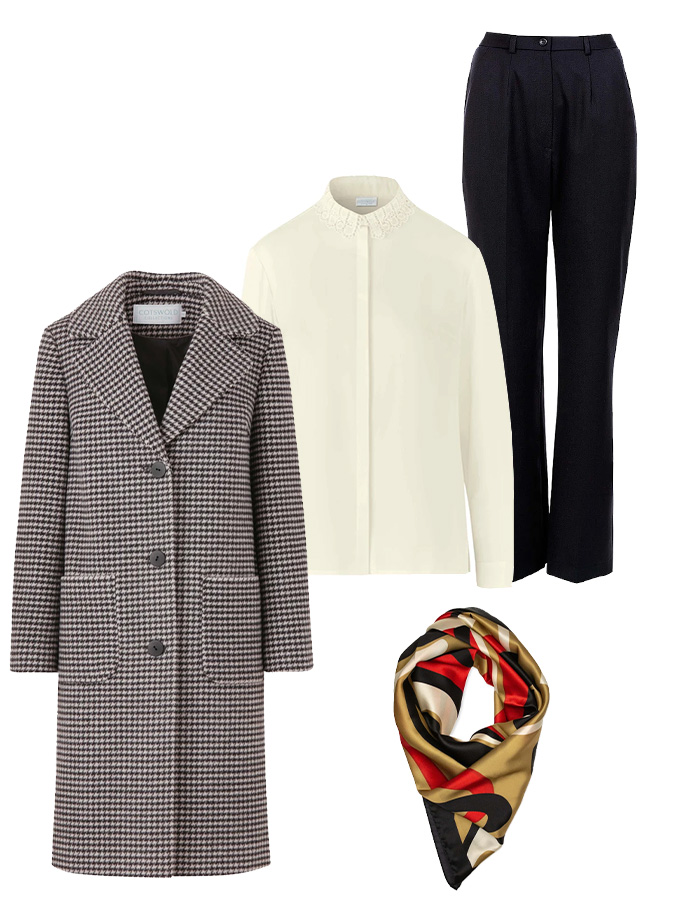 Whilst this coat looks fantastic with more casual looks, each formal look is elevated by the addition of this coat. The classic monochromatic colours make sure that they complement each colour perfectly. Sticking with the monochromatic theme, pair our stunning and intricate Lace Collar Blouse with our timeless Black Classic Trousers. This look is wonderful for everything from evenings out to meals out. Accessorise with a slight pop of colour, with our Italian Silk Scarf, the addition of this piece adds a slightly modern touch to such a traditional look. Finish this outfit with the Dogtooth Coat, and you'll be looking best dressed.
The Christmas Party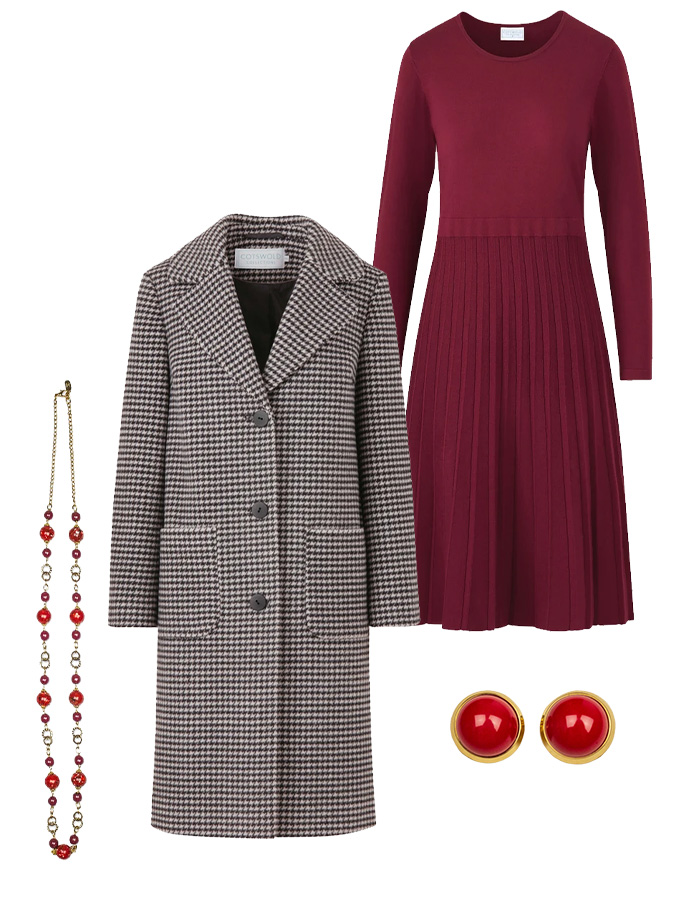 Christmas is a time where everyone celebrates with each other and there is no better event than a party. The smell of mulled wine and freshly popped crackers fills the room with joy, while everyone is dressed up for the evening. A coat to wrap up in for the end of the evening has never looked better with the help of our Dogtooth Coat. But for the main event, our Claret Pleated Knit Dress is nothing but flattering. Team this piece with timeless jewellery for the perfect festive party look.