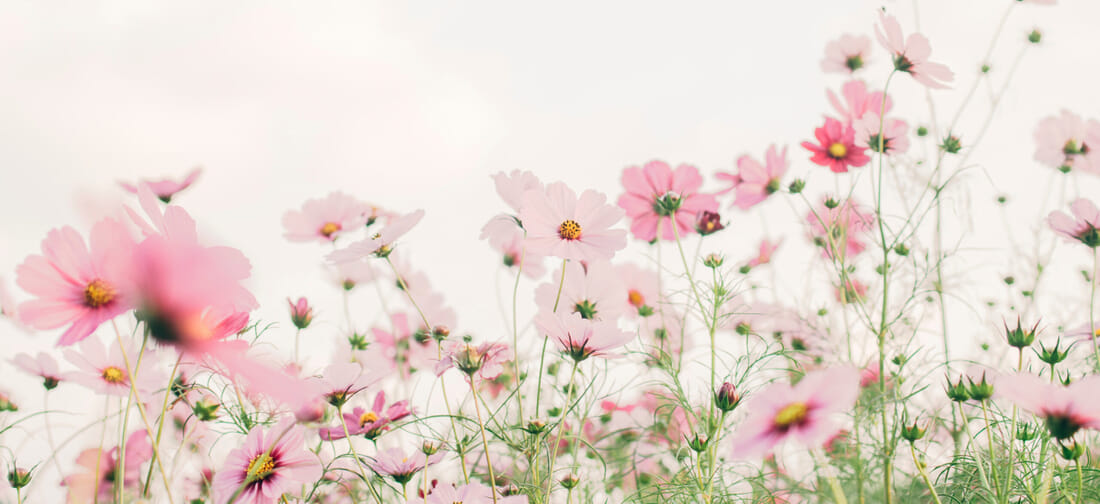 Spring has sprung here at Cotswold Collections with the thrilling launch of our latest range.
The weather is becoming slightly warmer, the days are getting longer and trees are just beginning to grow their first leaves. With the awakening of the new season, trends are also rapidly shifting. Our new collection brings a stunning selection of elegant pieces to refresh your wardrobe. Get ready to be inspired for brighter days with this season's ideas and styles you will want to wear now and for the months ahead. From pastel hues, mood-boosting colours to cheerful prints, delightful patterns and statement accessories, discover all your spring outfits here.
Striking Stripes
Strike it with stripes with our lovely classic tops covered with horizontal stripe designs. Brighten up a gloomy day with our vibrant striped jersey tops and choose from short or three-quarter sleeves. If you're looking for a subtle design, our combed cotton top knitted in gorgeous neutral colours will make an excellent choice. For an effortless look, team these beautiful pieces with our trousers or skirts.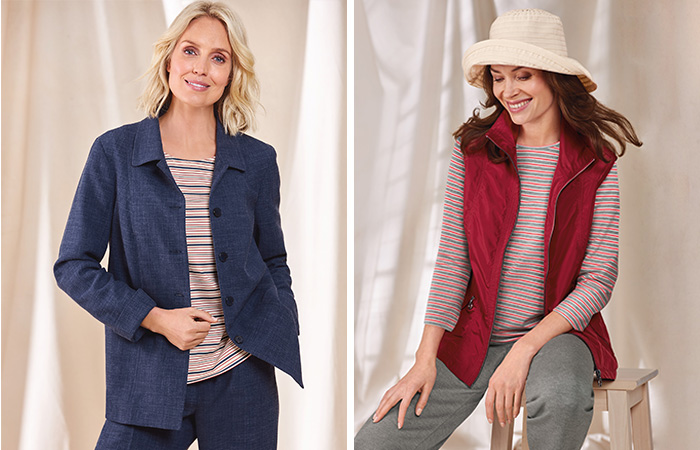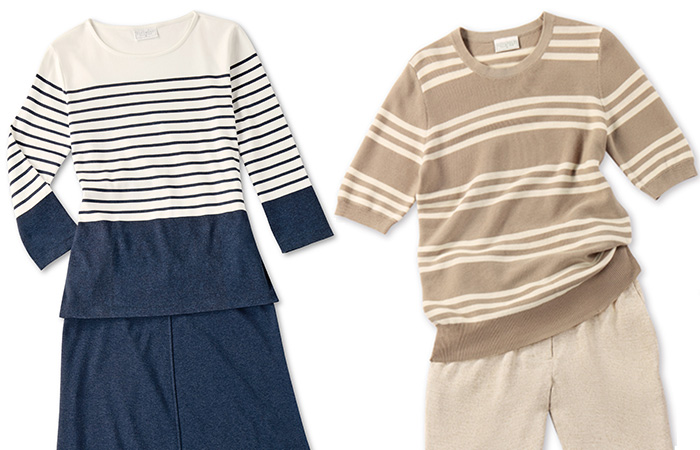 Pastel Colours
In spring and summer, pastel shades are always a popular trend. They are elegant and gentle hues that can be incorporated with any colour, allowing you to mix and match effortlessly. One shade that is on-trend now is lilac, which will bring a soft side to your looks. Our beautiful embroidered cotton top, cardigan and cord trousers are the perfect option in this charming soft colour.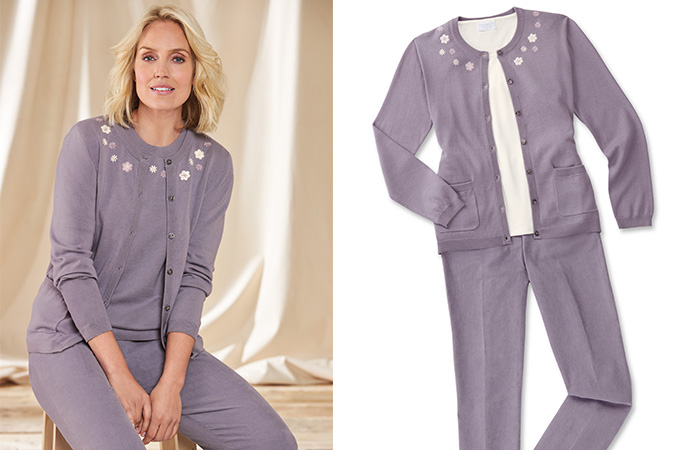 Feminine Florals
Flowers, which signify new beginnings, make a graceful entrance this season with our stunning collection of floral pieces. Choose your favourite from subtle to vibrant florals that will add a feminine touch to your spring wardrobe. These lovely pieces can be worn with plains for contrast or as a stylish head-to-toe look. Make a statement in our button through dress in a crisp cotton print or go for a delicate look such as our jacquard knitted jacket, combed cotton top and trousers.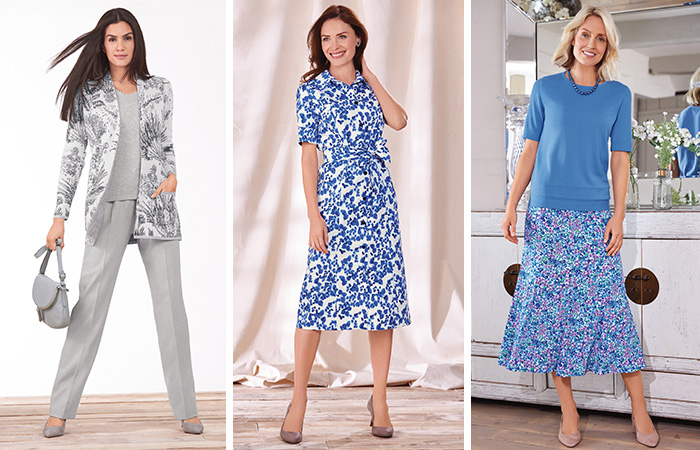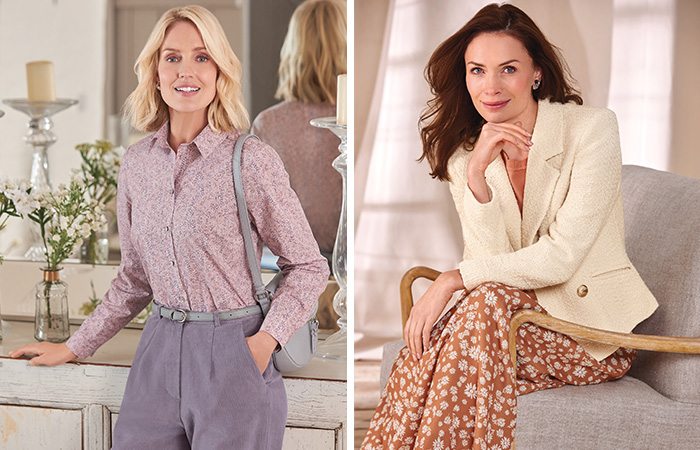 Mood-boosting Colours
This year, we have added comforting and brighter pieces to offer some confidence and hope. Prepare to bring some sunshine into your wardrobe with our matching separates in the shade of illuminating lemon. Wear the look head to toe with our textured jacket, cotton knit top and matching skirt. This beautiful shade will instantly brighten up your mood. Alternatively, our feel-good ensembles in the lovely shades of nature will make you feel refreshed. Our favourite is our chic jersey cardigan and skirt featuring a vibrant leaf print design.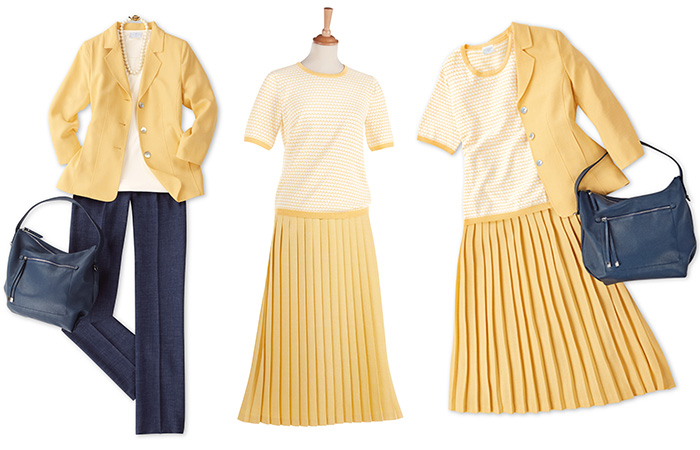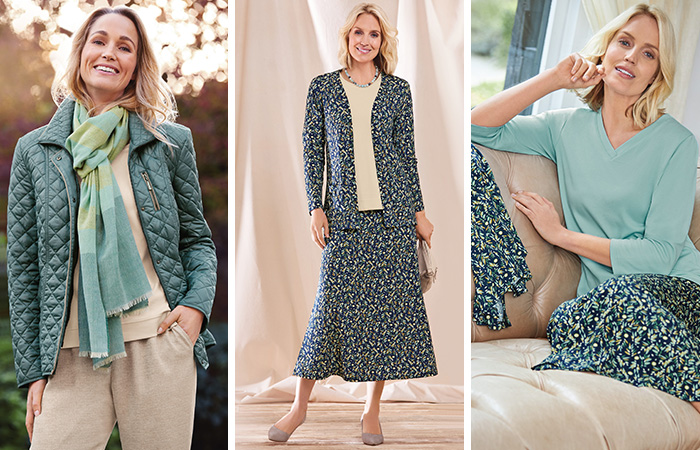 Statement Additions
Beautiful and sumptuous accessories will complete your look perfectly. Add an element of personality to your outfits with a statement necklace, scarf, hat, earrings or even a mixture of them all!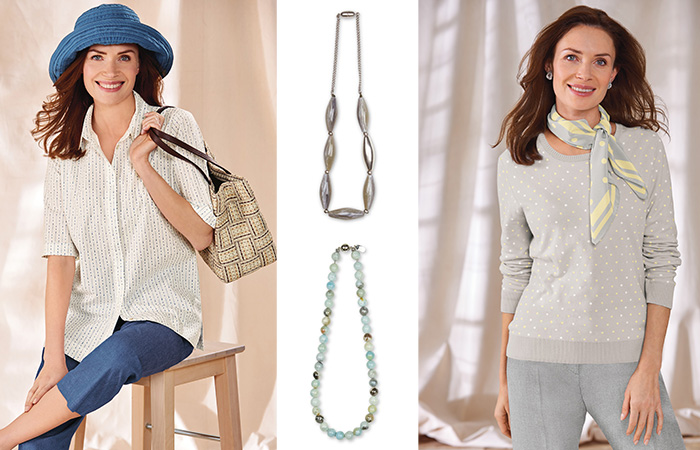 Which trends are your favourite? Let us know in the comments.