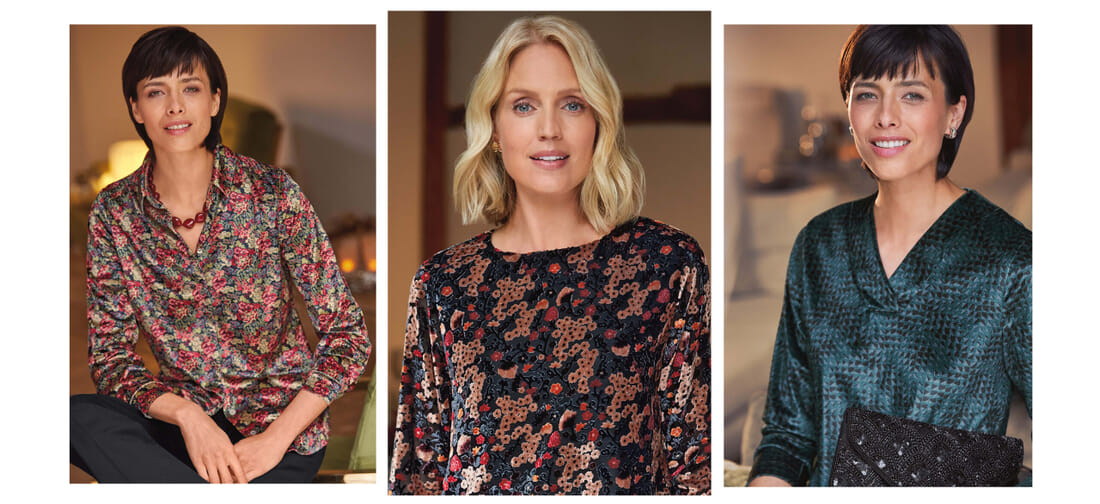 Our beautiful and fabulous range of accessories from our Christmas collection will add a finishing touch of glamour to your festive outfits. Elevate your look with a stunning faux fur collar, pretty earrings, colourful necklaces, a handbag, or our magnetic beaded watches. These lovely accessories will also make the perfect presents for your friends and loved ones this Christmas.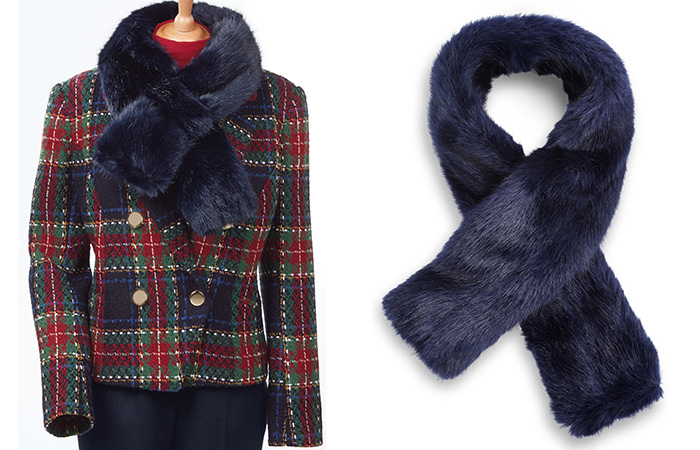 Indulge yourself in the warmth and comfort of our British made faux fur collar. In a smart navy shade, with a useful loop to hold the collar in place, it will add a luxurious feel to any outfit. For a stylish look, it can be worn on top of our double-breasted tweed jacket.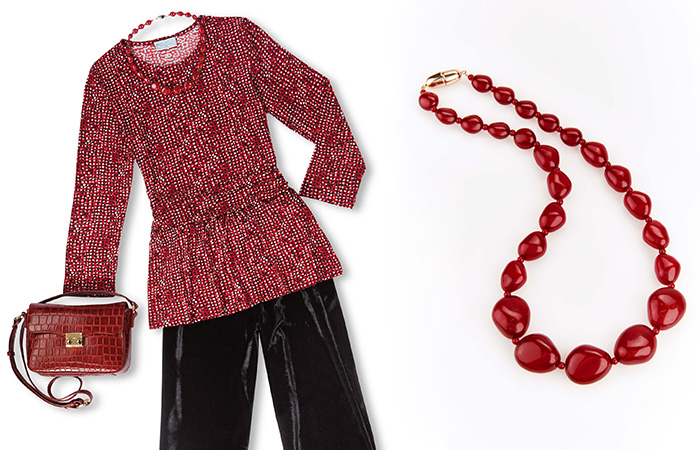 Make a bold statement with our stunning fully lined mock croc leather bag, and our Italian bead necklace in gorgeous seasonal colours. Our flattering deep red necklace, with pretty variegated beads interspersed with tiny spheres will elegantly dress up any outfit with ease.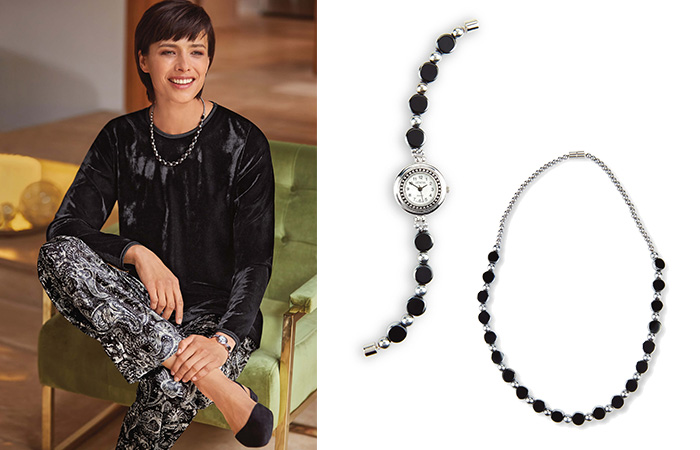 Our pretty glass beads interspersed with silver plated hematite on our watch and necklace, are handmade for us in England. This stunning jewellery is finished with a secure magnetic fastening.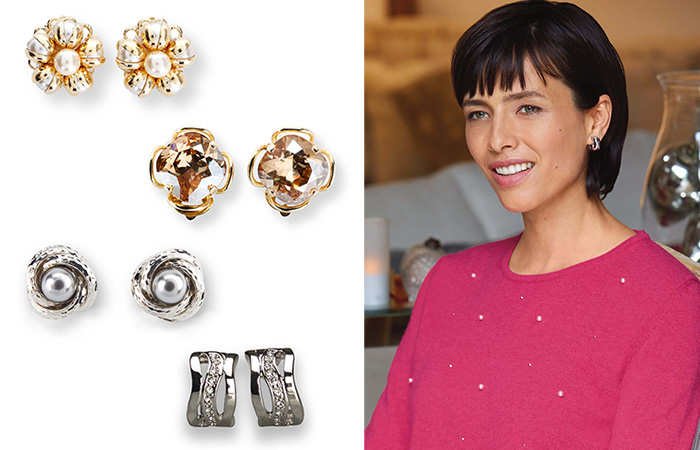 Add a touch of sparkle with a pair of earrings from our new collection. If you're looking for a set for everyday wear, opt for our charming Venetian pearl bead clip earrings or our gorgeous half-hoop earrings with a crystal bead pattern. Our clip earrings with Swarovski crystal or Venetian glass beads make a wonderful choice for any special occasion.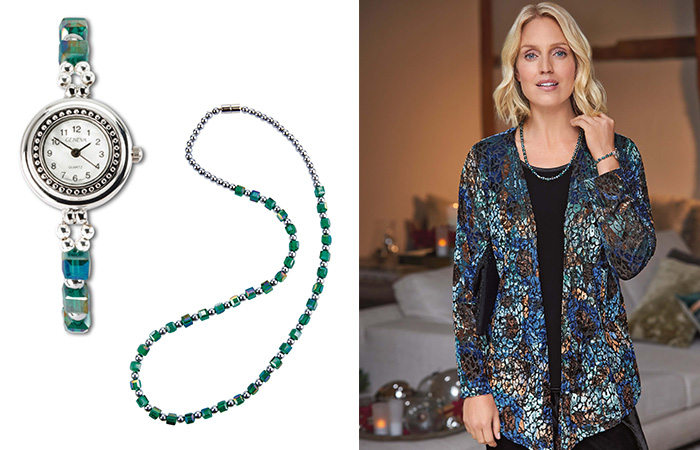 Add a pop of colour to your evening looks with our delightful crystal bead magnetic necklace and watch, handmade for us in England.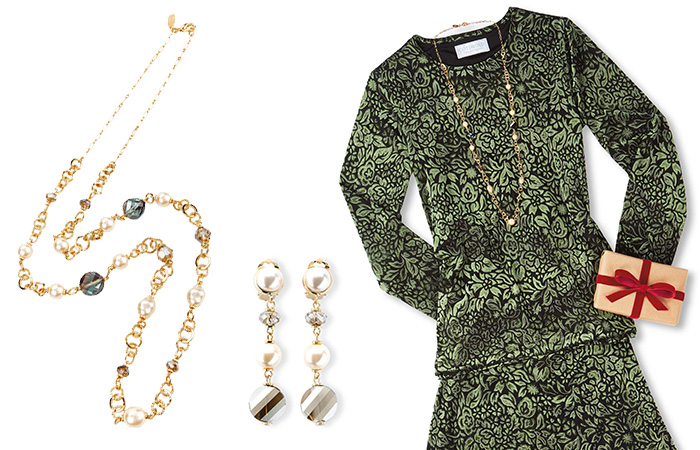 If you're looking for a glamourous matching set of necklace and earrings, we have the perfect jewellery for you. Our graceful earrings with pearlised Venetian glass and cut crystal drop, are finished with a soft rubber cushion in the clip fastenings. The matching necklace has opulent pearlised Venetian glass beads set within a string of Swarovski crystal beads. This charming jewellery works wonderfully together, for any formal or dressy occasion.
We'd love to know which is your favourite piece from our gorgeous selection of accessories. Let us know by leaving a comment in the box below.
For more interesting updates and special offers, sign up for our email newsletters here >